Benefits and Incentives
INCENTIVES FOR NEW INVESTMENTS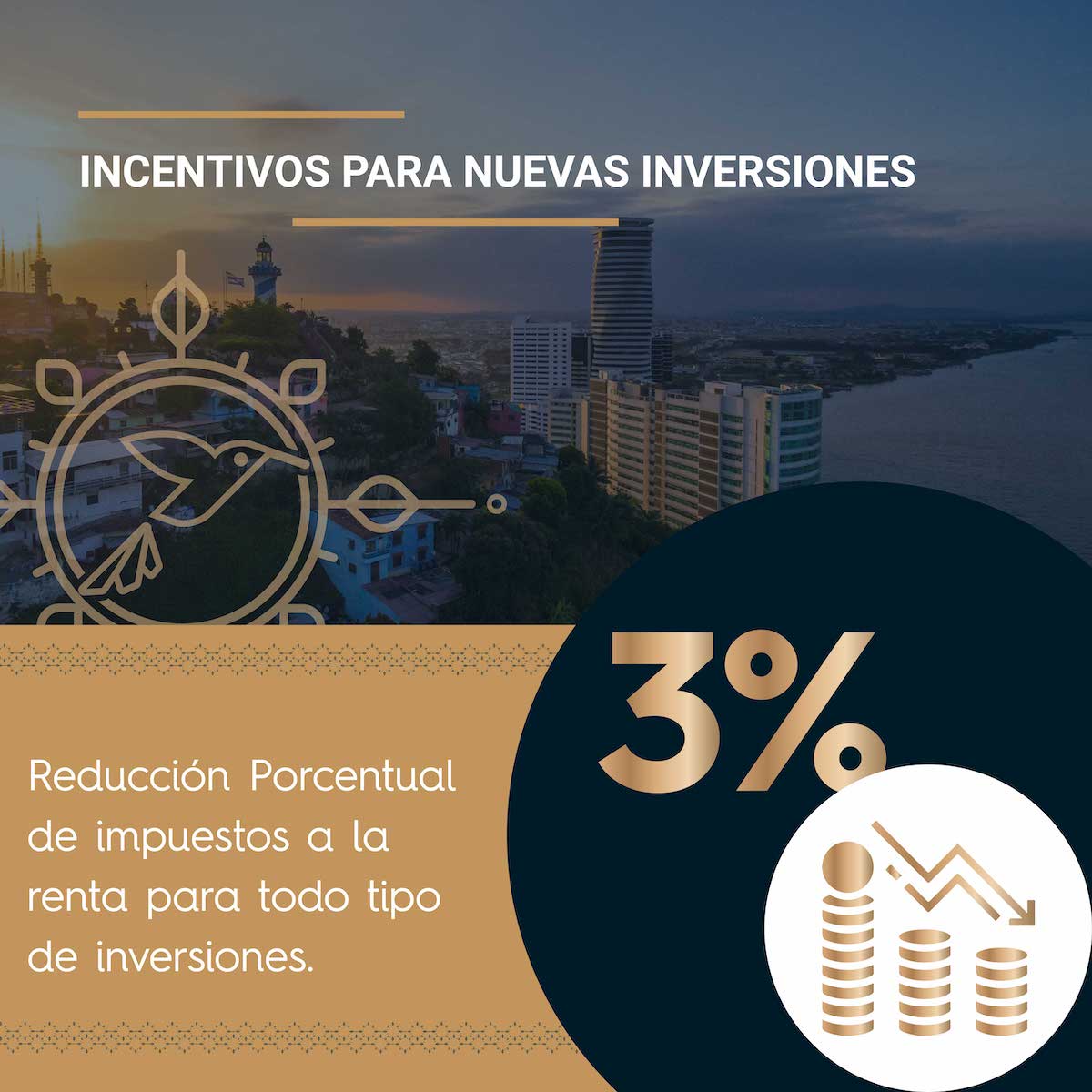 BENEFITS INVESTMENT CONTRACTS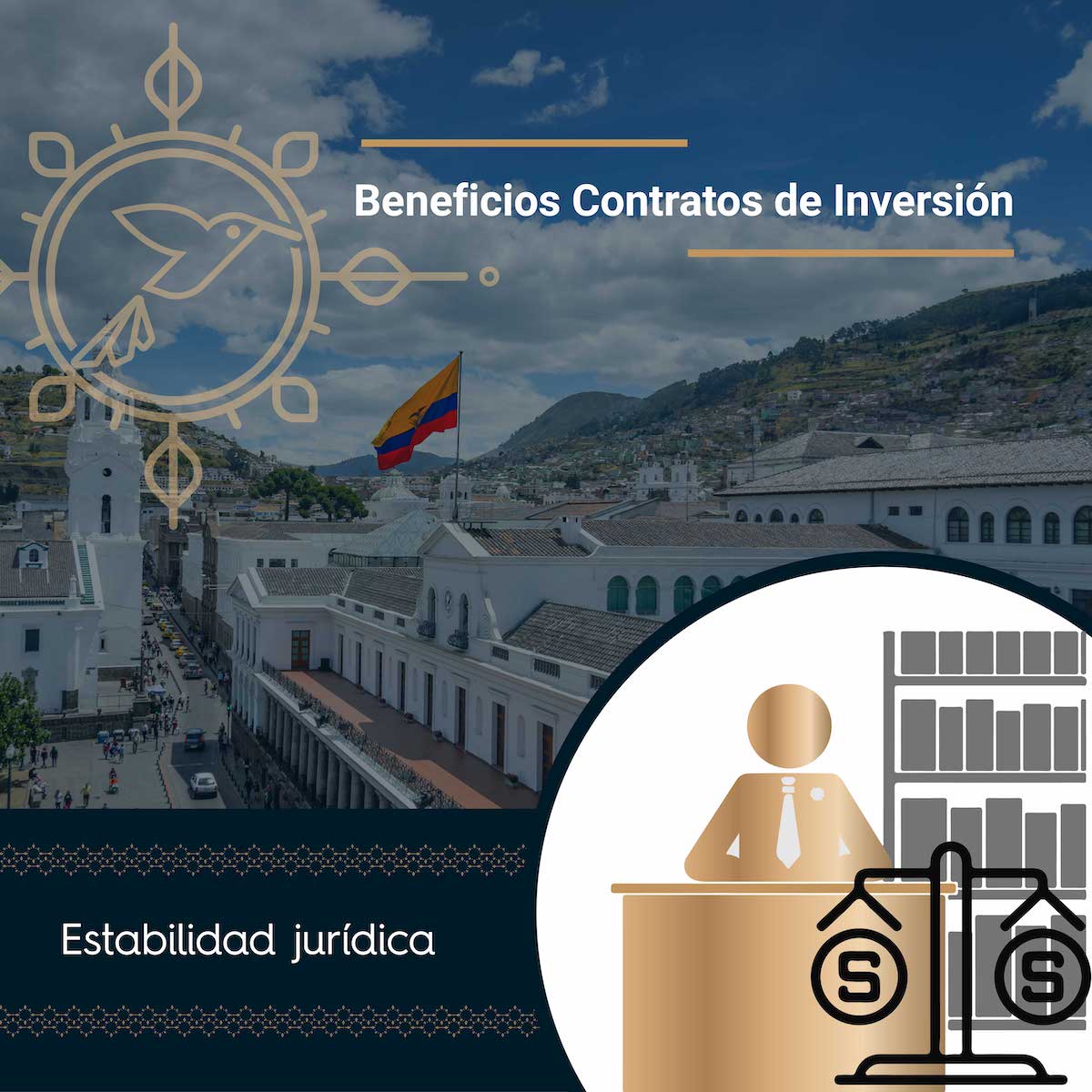 ADDITIONAL DEDUCTIONS
Additional 100% deduction for depreciation and amortization of machinery, equipment and sustainable construction technologies.
Additional deduction of 100% on donations, investments and/or sponsorships that are allocated in favor of programs, funds and projects for prevention, protection and conservation, bio-enterprises, restoration and environmental repair duly qualified by the environmental authority, provided that the deduction does not exceed 10% of annual gross income.
Additional deduction of 150% on expenses for organization and sponsorship of artistic, cultural events and production and sponsorship of cinematographic works.
Additional deduction of 150% on expenses for private contributions for the promotion of the arts, cinema and innovation in culture.
APPLICABLE REGULATIONS
Organic Law for Economic Development and Fiscal Sustainability after the COVID-19 Pandemic
Organic Code for Production, Trade and Investments.
Organic Law of the Internal Tax Regime.
COMEX Resolution 019-2020 September 2020.